Book of the Month
Every month our Book Club editors choose a Book of the Month for each age range – the perfect stories to share at home or in the classroom. Here are our children's book experts' top picks for September 2023.

Ages 0–2 Book of the Month
When Cookie Crumbled by Michelle Robinson & Tom Knight
"Our Book of the Month for age 0+ is When Cookie Crumbled, a brilliant new title from author-illustrator duo Michelle Robinson and Tom Knight! Michael is one cool cookie and he loves to stand out from the batch. Not everyone is a fan of his outgoing ways, and tell him to fall in line – but Michael doesn't want to be like everyone else! With the pressure of fitting in on his shoulders, poor Michael CRUMBLES!
This is a book all about celebrating differences, delivered in a humorous and silly way that children can truly relate to! Bright illustration and rhyming text aid in making this an engaging and enjoyable read, great for young children just beginning their reading journey."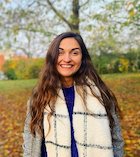 Tasha - Book Club Editor, 0-6
---
Ages 3–4 Book of the Month
Home Bird Hoot by Smriti Halls and Lucy Fleming
"Our Book of the Month for age 3+ is Home Bird Hoot, a beautiful tale from bestselling author Smriti Halls with illustrations from the talented Lucy Fleming. Little Hoot doesn't like leaving home, home is safe and warm! But when Hoot meets a brave mouse she finds herself on an unexpected adventure, can she be brave enough to help her friend?
With lovely rhyming text and cute animal characters to aid a child's engagement, this a great story to encourage children to try new experiences and move away from their comfort zone. The beautiful illustration makes this a perfect cosy read, while also teaching that bravery comes in all shapes and sizes!"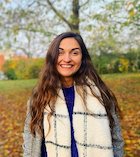 Tasha - Book Club Editor, 0-6
---
Ages 5–6 Book of the Month
Rocket and Groot: The Hunt for Star-Lord by Amanda Deigeot and Cam Kendell
"Our Book of the Month for age 5+ is Rocket and Groot: The Hunt for Star-Lord a hilarious graphic novel perfect for fans of the Marvel Universe! Follow fan-favourites Rocket and Groot as they tour the galaxy, searching for the best deep-dish pizza in the universe! BUT just as they're about to enjoy a slice they hear word that Star-Lord has been captured! Join the pair as they race across space to save him, encountering a few familiar villains along the way…
The use of familiar characters makes this a great pick for any reluctant readers, providing them with a brand-new adventure from a favourite film franchise! With vibrant illustration and a high-energy storyline, this title is sure to captivate and encourage a child's imagination!"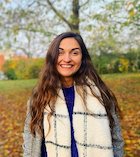 Tasha - Book Club Editor, 0-6
---
Ages 7–8 Book of the Month
Tom Gates 21: Five Star Stories by Liz Pichon
"Our Book of the Month for age 7+ is brand new from the brilliant world of Tom Gates. Tom Gates: Five Star Stories by multi-million bestselling author and illustrator Liz Pichon. Who wants their five-star funny story included in Oakfield School's storybook? Everyone! But what will Tom write about? Inspiration strikes when he looks at his collection of odd objects and remembers the funny stories behind each one: Great Aunt Aggie's fake bird hat, the weird stone with a hole, and his very special doodle pen! Marcus wants to write about Tom (which is annoying), Amy's got a funny poem, Norman's story is all about cheese… But Mr Fullerman can only choose the five-star stories – will Tom get his work in on time?
This top-of the-class, extra-special, 21st book in the Tom Gates series is yet another feel-good, laugh-out-loud story, packed with pictures! Written in diary form and with every page stuffed full of laughs, stories, doodles, and creative fun, Tom Gates: Five Star Stories is perfect for even the most reluctant of readers. The Brilliant World of Tom Gates won the Roald Dahl Funny Prize and has now been adapted into a BAFTA winning TV show. This book is an ideal gift for any child who loves to laugh themselves silly and for fans of Diary of a Wimpy Kid and David Walliams."

Emma – Book Club Editor, Ages 7-11+
Ages 9–10 Book of the Month
Goosebumps House of Shivers by R. L. Stine
"Our Book of the Month for age 9+ is Goosebumps: House of Shivers: Scariest. Book. Ever., a brand-new series from the delightfully twisted mind of R.L. Stine. Prepare to be scared like never before! Twins Betty and Billy are visiting their Uncle Wendell at his secluded house in the Wayward Forest. What they think is going to be a boring trip quickly turns into a real nightmare. Wendell is in possession of the scariest book in the world and someone is after him. To keep the book safe the siblings will have to plunge directly into the heart of the dangerous forest and escape manbats, cannibal crows, and giant insects, among other horrors, to make it out alive!
This exciting new Goosebumps series will have the same terrifying tone that millions of readers love, but will be bigger, bolder, funnier, and scarier! House of Shivers features an all-new line-up of incredible villains with iconic monsters as you've never seen them before. Goosebumps is one of the bestselling children's series of all time and after 30 years is still a firm fan favourite, soon to be a major Apple TV series. Scariest. Book. Ever. is the perfect spooky read for any young thrill seekers! "

Emma – Book Club Editor, Ages 7-11+
---
Ages 11+ Book of the Month
The Case of the Chaos Monster by Patrice Lawrence
"Our Book of the Month for age 11+ is the second instalment in the Elemental Detectives Series by award-winning author Patrice Lawrence: The Case of the Chaos Monster. The Elemental Detectives are back to solve another mystery on the streets of multi-cultural eighteenth-century London. An orchestra explodes in Vauxhall Pleasure Gardens and suddenly the music of London disappears and a terrifying monster begins to stir off the Greenwich peninsula. The detectives must track down the music thief via the Whispering Gallery of St Paul's Cathedral, a windmill-with-teeth on the Isle of Dogs and the dark streets of Soho… There a shadowy villain and his mechanical animal spies lurk in wait for Marisee and Robert.
The Case of the Chaos Monster is a stunningly imagined, page-turning, inclusive fantasy adventure featuring big, bold, future classic storytelling for a new generation. Set in a diverse London where magic sparks just beneath the surface, this book is set to ignite many young imaginations. This remarkable new mystery is full of clues to crack and is perfect for fans of the Nevermoor series, Neverwhere by Neil Gaiman, and Philip Reeve's Mortal Engines."

Emma – Book Club Editor, Ages 7-11+
---
Teen Book of the Month
Everyone's Thinking It by Aleema Omotoni
"Our Book of the Month for Teen is Everyone's Thinking It by British-Nigerian author Aleema Omotoni. At an elite boarding school in the English countryside, Nigerian cousins Iyanu and Kitan are thrown into the middle of schoolwide conspiracy when everyone's juicy secrets are released 'Burn Book style' the week before the annual Valentine's Day Ball. With everyone's dirty laundry suddenly out in the open, the school explodes into chaos and the whispers accusing Iyanu of being the one behind it all start to feel like déjà vu. The girls are desperate to unravel the mystery of who stole the secrets and why, but exposing the truth will change them all forever.
Everyone's Thinking It is a whip-smart and highly entertaining novel placing two black girls at the heart of a mystery bursting with drama, gossip, and romance. Sensitively handling social issues including racism and queerphobia Aleema Omotoni expertly explores the fragility of reputation and the power of community for the YA audience. Likened to Mean Girls meets Dear White People, this is a perfect read for fans of BookTok, Joya Goffney and Jenny Han."

Emma – Book Club Editor, Ages 7-11+
---
Browse all September Books of the Month