Book of the Month
Book of the Month
For our World Book Day Book Club, our literacy experts have chosen two Books of the Month to inspire you and your pupils to share books in the classroom. For younger readers, give Dog Man: Brawl of the Wild a go; for older readers, try The Day I Was Erased.
You can find recommended reading lists for each book below.

Dog Man: Brawl of the Wild
Mini Book of the Month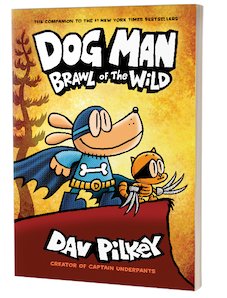 Disaster! Dog Man has been locked up in the dog pound for a crime he didn't commit. His pals are working hard to clear his name, but right now our hero is in trouble. He's no ordinary dog – he's half human! What will the other hounds think? Luckily, Dog Man isn't the kind of dude (or dog) who sits with his tail between his legs for long. Soon it's not just about how he'll fit in – but how he'll break all the other dogs out! Woof!
Buy Dog Man: Brawl of the Wild
Download resources for Dog Man: Brawl of the Wild
The Day I Was Erased
XD and Teen Book of the Month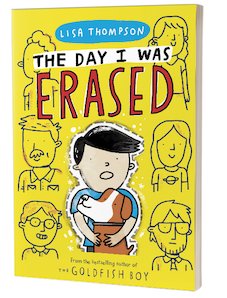 The Day I Was Erased follows Max – a misfit and bully, the kid who can't seem to do anything right – who gets an unexpected new start when he's transported into a different life. Mixing fantasy elements into a real-life setting, this book asks penetrating questions about the choices we make and the people we choose to be. It gives children a compassionate look at what it's like to be the 'bad kid', while telling an irresistible story with insight and wit.
Buy The Day I Was Erased
Download resources for The Day I Was Erased
Resources