Home Learning for Early Years
Our downloadable resource packs are designed to support your child at the start of their learning journey with engaging activities, all completely in line with the UK Early Years Foundation Stage framework.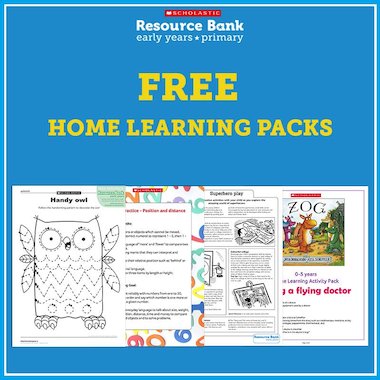 In response to the COVID-19 outbreak, Scholastic Resource Bank have put together a range of FREE home learning packs for Early Years children to help parents and teachers prepare for all eventualities. Download here.
---
Premium Downloadable Resources
Become a member of Scholastic Resource Bank: Early Years to access our full range of premium activity packs, worksheets, interactives, articles and more to support your child at home.
Resource Bank memberships available in UK pound sterling only
Free Downloadable Resources
Simply create a free Scholastic Resource Bank account to access downloadable Early Years resources. From activity packs based on their favourite picture books to craft ideas and worksheets, we have everything you need to keep your child busy and learning.
Back to the Home Learning Homepage