Molly Moon's ESP Game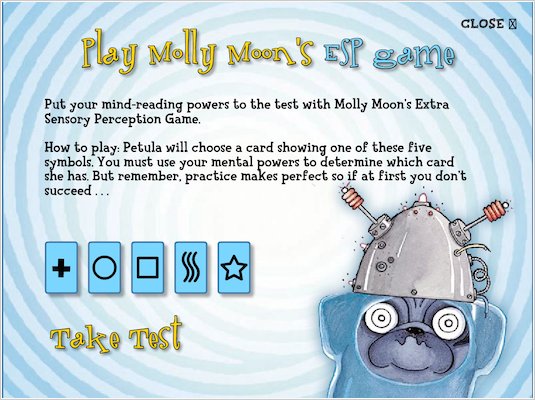 Find out if you have extra sensory perception!
Resource details
File type:

swf

File size:

200 KB
Download Resource
You may need Flash
To use this resource you need Adobe Flash installed on your computer. To get the latest player:
You may need to be an Administrator to install this.
Related products