Scholastic Schools Live | The 12 Days of Cracking Christmas Reading | A Duck Called Brian with Al Murphy
The 12 Days of Cracking Christmas Reading: A Duck Called Brian with Al Murphy
Wednesday 15th December, 11am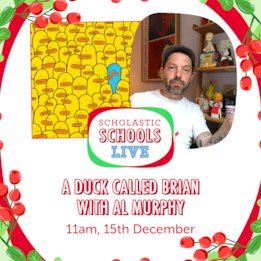 Join Al Murphy for a hilarious drawing and storytelling session inspired by his latest book A Duck Called Brian! Join Brian the duck as he tries to find his best friend Gregory – where on earth could Gregory be? Al will lead you through some draw-alongs in this side-splitting session perfect for the end of term.
Al Murphy is the brilliantly creative and versatile illustrator behind books such as Kitchen Disco, Bathroom Boogie and Veg Patch Party. Al's work has appeared in newspapers, advertising, apps and, of course, children's books, while also appearing on
MTV

, Paramount and in Time Out New York. Al has lived in London, Berlin and New York, and is currently living back in London with his wife and their child, Casper.
Suitable for ages 3+.
Register with the password

CHRISTMAS

.
---
Books by Al Murphy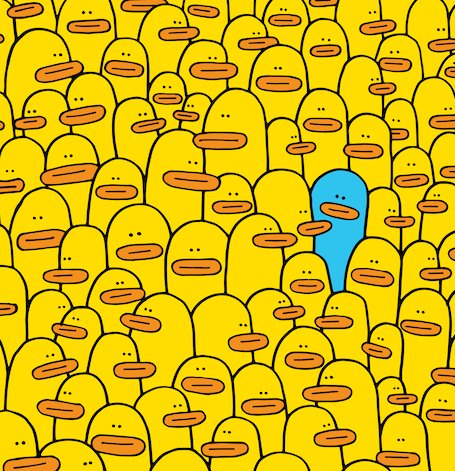 A Duck Called Brian
A laugh-out-loud, larger-than-life picture book with a search-and-find element that children will love! This is a duck. A duck called Brian. Yes, Brian is a duck – a very happy duck, normally. You see, all Brian needs to feel content is:
1. A glass of cold milk
2. A bowl of delicious Duck Nuts breakfast cereal
3. His best friend Gregory
But – oh NO! – one day, Brian finds himself fresh out of milk, with no Duck Nuts – and no Gregory – to be seen! His day has just turned into one big disaster… If only he can find Gregory. And will Brian find his best friend? One thing's for sure: only a miracle will save the day…
---