Going Back to School
As we start to prepare for schools in England to re-open, we have come up with a selection of fiction and non-fiction books to help children with this change.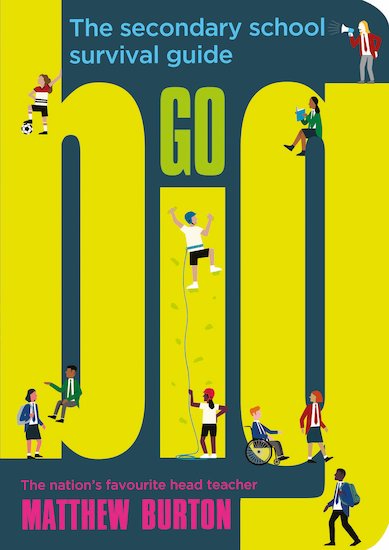 Most Wanted
Go Big: The Secondary School Survival Guide
Matthew Burton (the nation's favourite head teacher from Educating Yorkshire) has written a brilliant survival guide to secondary school, that has been flying off the shelves.
Whether you're about to start at secondary school or you're still settling in, Go Big is here to guide you through your journey. From the first day to final exams, this handbook will help you become the best you can be!
Shop now
Shopping for your school? Check out our new money-saving class set of Go Big and save up to €37.38.
We know how difficult returning to school can be for children, especially at the moment. To help ease the transition, we have selected a range of fiction and non-fiction books that are perfect for helping children find their feet.
Browse by theme